Scholarships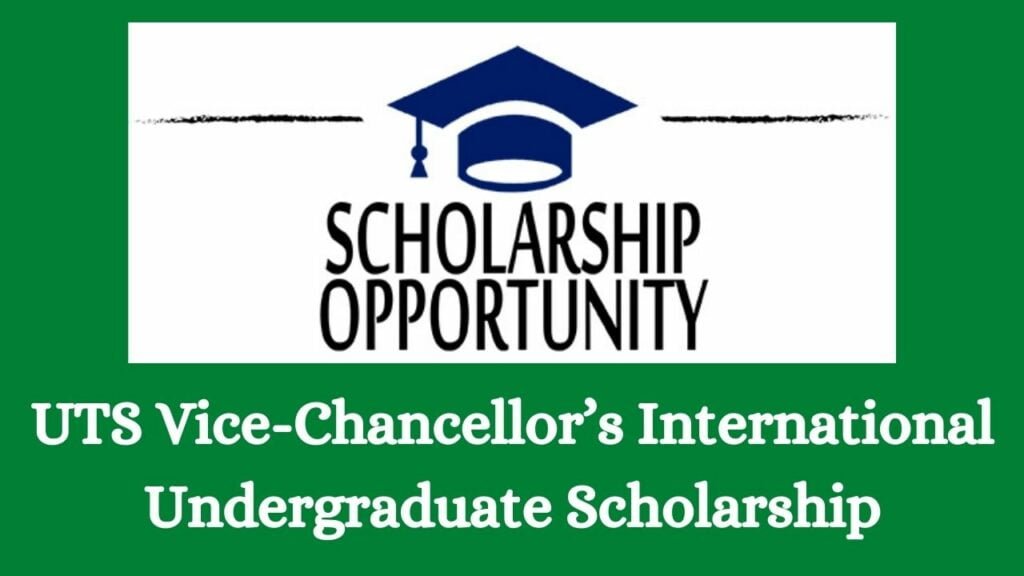 Vice-Chancellor's International Undergraduate Scholarship
College Name
University of Technology Sydney
---
Scholarship amount
100% discount on tuition fee on the standard duration of UTS course
---
Eligibility criteria
be an international student (not an Australian citizen, New Zealand citizen or permanent resident of Australia)
meet all admission requirements for the selected course by the closing date of the scholarship application
commence full-time studies on campus (Sydney). On campus studies include face-to-face and/or online (remote) learning applicable to all degrees except online degrees and distance mode degrees
have completed an Australian Year 12 or high school studies comparable to an Australian Year 12 outside of Australia no longer than three (3) years prior to commencing at UTS and be admitted based on this qualification to UTS
have an overall average of 85% where the pass mark is 50% or equivalent in a UTS recognized high school qualification
all applicants must apply using the UTS online Scholarships Application form to be eligible
must NOT be a government sponsored student
must NOT be a recipient of another UTS scholarship for the duration of this Scholarship
if the Recipient obtains Permanent Residency status, the Scholarship will be terminated
---
Application process
Student must have applied to the university for admission into a programme by the appropriate deadlines and must have received an offer letter before applying for the scholarship.
---
Due dates
Spring session 2021 (July 2021 commencement): Closed
Autumn session 2022 (February 2022 commencement): Monday, 1 November to Tuesday, 30 November 2021 11.55 AEDT
---
Selection process
The Scholarship will be awarded to the highest-ranked applicant on the basis of academic merit in the academic qualification used as a basis for admission into the selected UTS Bachelor degree program coupled with the applicant's response to the questions asked in the UTS online scholarship application. Up to two (2) new recipients will be awarded the scholarships annually. A maximum of one (1) recipient will be awarded the Scholarship in each of the Autumn and Spring intakes. The Scholarship cannot be transferred, deferred or redeemed for cash.
---
How to apply
After receiving the offer letter, visit this link which shows the status of the scholarship at the moment and has the link to it.
---
Results
The scholarship recipient will be notified by the end of the month of January.
---
For more information
https://www.uts.edu.au/sites/default/files/2020-11/UTSI%20VC%20Int%20UG%20Scholarship_CoA%20v1.00_PUBLISHED.pdf
---
College website